THE DON'S
Crystal Ball
2011 SEASON
PREDICTIONS
By
DonCanabis/TheDon
Analyst/Godfather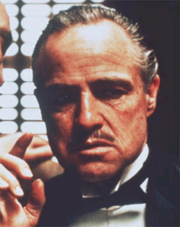 CONGRATS TO THE 2010 DON'S PREDICTION LEAGUE CHAMPIONS
*** Mlmpetert from thewarpath.net ***
*** Sparty from detroitlionsforum.com ***
With No OTA's, High Speed FA and almost straight to Preseason this will be the hardest Season Prediction Ever. It will be harder to predict the out of nowhere teams. Last year not only did I predict 6 out of the 12 teams that made the playoffs I correctly predicted the Super Bowl winner (and made a lot of cash in the process). Too bad I Bought the T.O/Ochocinco Kool-Aid and said that they will be their opponents. Oh how wrong I was on that one. Not going to buy another Kool-Aid this year so don't expect me to put the Eagles in the Super Bowl.
With all the changes that have been going on I tried to wait the longest to post this to keep it as accurate as I can. Peyton's and Cassel injuries, Garrard release these are things that completely change outcomes of games and seasons.
Some Quick Hits to get us started.
For the Past 15 years at least 4 new teams get into the playoffs each year and at least 5 for the past 6 years. Last year we had 5 new teams
For the past 11 years at least 2 teams with losing records the prior year has made the playoffs. Last year 3 teams did it (CHI,KC,SEA)
Since 1986 only 7 teams have been able to go back and play in a Super Bowl. Since 2000 only 1 team has done it. This Trend Continues
Since 2001 all NFC champions have been different teams. In the same time only 4 AFC teams have reach the Super Bowl. This Trend Continues
Last year I got 6 of 12 team's right that got into the playoffs & the Super Bowl Winners the Green Bay Packers
This year expect teams with more continuity that didn't had mayor changes to have good seasons because of the lockout.
Remember teams that didn't made the playoffs didn't practice or had team meetings since Jan 02 until the lockout was over
Next to the 2010 record you'll see a correct written next to it for all the records I got right from last year's projection
AFC EAST
BUFFALO BILLS
2010 record: 4-12
2011 Projection: 7-9
Key 2011 matchups:
@KC,PHI,@DAL,@NYJ,@SD,@NE
I really liked the Bills draft overall. Dareus is a beast in the middle and Williams is aggressive and has an eye for the ball. When you play against Brady every year the easiest way to stop him is put pressure on him. If you're going to pick high on the draft you better get someone that will make an impact right away. I like Ryan Fitzpatrick he will win you games and will be a leader but he's not an Elite QB so what I didn't get is why they didn't went for Mallet on the third round. This team hasn't addressed their O-line situation and hasn't done anything to cover their biggest Needs in FA. Hate the Lee Evans trade a premiere WR for a 4th rounder so the future still doesn't look good in Buffalo.
MIAMI DOLPHINS
2010 Record: 7-9
2011 Projection: 5-11
Key 2011 matchups:
HOU, @SD, @NYJ, @KC, @Dal, PHI, @NE
I like how they replaced the people they lost for younger and more versatile players. But, this team set their fat when they couldn't pull the trigger for Kyle Orton. Henne isn't the answer and this coaching staff couldn't justify drafting another developing player. They have a solid foundation but still have a long way to go to be with the Elite teams. What I'm sure, we won't be seeing another Marc Anthony/J-Lo duet this year.
NEW ENGLAND
2010 Record: 14-2
2011 Projection: 14-2 (1st Place Home Field Advantage)
Key 2011 matchups:
SD,@PIT, NYG,@NYJ, @PHI, IND
The Buy low sale High team has done it again getting 2 players that can succeed in their system for practically nothing. We all expected a big Splash in this draft with all the draft picks NE had but instead they threw some curveballs trying to show they know more than the rest. I like the Solder Pick and the late picks of both Mallett and Cannon. They needed pass rushers and they brought Ellis, Haynesworth and Carter to get that pressure from the inside and move into a 3-4/4-3 blend. Love them or hate them you can't ignore or admire how they keep competitive and make usually the right moves at the right time.

NEW YORK JETS
2010 Record: 11-5
2011 Projection: 11-5 (6th Wildcard)
Key 2011 matchups:
DAL, @BAL, @NE, SD, @PHI
Even though the Jets lost the Nnamndi sweepstakes they were able to retain Cromartie and upgrade the WR position with the addition of Burres. The Jets has one of the toughest schedules in the league but if Rex has shown us anything in the past two years is that we can't count them out. I don't know if the third time will be the charm for the Jets because I haven't seen Sanchez go to the next level.
AFC NORTH
BALTIMORE RAVENS
2010 Record: 12-4
2011 Projection: 12-4 (5th Wildcard)
Key 2011 matchups:
PIT, NYJ,@PIT, IND, @SD
If Baltimore could only learn or find the way to beat the Steelers with Ben as the QB this team could finally reach the Super Bowl. I really like the addition of Evans because this will finally give Flacco the deep threat he has needed. The addition of Gurode and McKinnie worries me shows real problems at the oline. Baltimore has one of the thirds easiest schedulesso expect them to be in the playoffs in December.
CINCINNATI BENGALS
2010 Record: 4-12
2011 Record: 2-14
Key 2011 matchups:
@CLE, IND, @BAL, @PIT, HOU
Cincinnati is rebuilding they're not hiding it this team was old and needed a complete overhaul so bad that the franchise QB threw the towel. I don't like the loss of Joseph but overall the Bengals are doing good moves that if they work they could compete in 2 years. The Bengals schedule is really soft especially in the first 9 weeks which could really help Dalton build confidence. We could have a deceiving record because of the schedule but overall Bengals fans take this year to get excited for the future.
CLEVELAND BROWNS
2010 Record: 5-11
2011 Record: 6-10
Key 2011 matchups:
@IND, @HOU, @CIN,@PIT, @ARI, @BAL
If a team got really hurt by the lockout were the Browns. New Coach, young QB and changing defense is way too much for a team. The record might not reflect it this year but that has to do more with the division they are than the team.

PITTSBURGH STEELERS
2010 Record: 12-4
2011 Projection: 13-3 (2nd Place bye)
Key 2011 matchups:
@BAL, @HOU,NE, BAL
Team comes back from a Super Bowl had 5 more week of training (Playoffs) that most teams and didn't lose any key players. They also have one of the easiest schedules baring a key injury we can expect them to make the playoffs again. Pittsburgh has to have the Softest December Ever on paper CIN,CLE,@SF, STL & @CLE.
AFC SOUTH
HOUSTON TEXANS
2010 Record: 6-10
2011 Projection: 11 -5 (4th place)
Key 2011 matchups:
@NO, PIT, @BAL, @TB, ATL, @IND
I believe that Kubiak finally got it. He went and got a great DC, dropped dead weight and focused on their biggest problem, Defense. Drafted and signed key guys and I believe this is the year The Texans make the playoffs or it will be the HC's last. Loved the Jonathan Joseph sign for me the corner with the most upside and lower salary. J.J Watt and Brooks Reed look like the real deal.
INDIANAPOLIS COLTS
2010 Record: 10-6
2011 Projection: 9 -7
Key 2011 matchups:
@HOU, PIT, @TB, KC, Atl (If they survive the first half they have a shot)
Well I already expected and had the Colts out of the playoffs before it was said that he is doubtful for week 1. The reality is that he had neck injury he hasn't practice and he's playing with a new and young Oline that he hasn't teach. Also it's not like they dominated last year with a 10-6 record. The Colts will use this year to get some game experience to that young Oline and come back next year to compete. Two streaks will be broken this year Peyton's consecutive games and the 9 straight playoffs appearances. You can quote me on that.
JACKSONVILLE JAGUARS
2010 Record: 8-8
2011 Projection: 3 -13
Key 2011 matchups:
@NYJ, NO, @Pit, BAL, SD, ATL
Jack Del Rio pulled a fast one today with the release of Garrard and going with McCown and Gabbert. I actually thought with Indy out of the way, Jaguars FA picks and 3 straight good drafts that they could actually fight for the division but that move and with their schedule was hard to continue with that assessment.
TENNESSEE TITANS
2010 Record: 6-10
2011 Projection: 7 - 9
Key 2011 matchups:
BAL, @PIT, @ATL. TB, NO, @HOU
This team has a new coach, new offense, QB in training and Hasselbeck who might be healthy for half the season. The reality is that this is year one of a new regime that had no time to get ready with a team with a great defense, great Oline and great HB. The reality is that Hasselbeck will keep them in the game but thinking more than 8-8 is a reach.